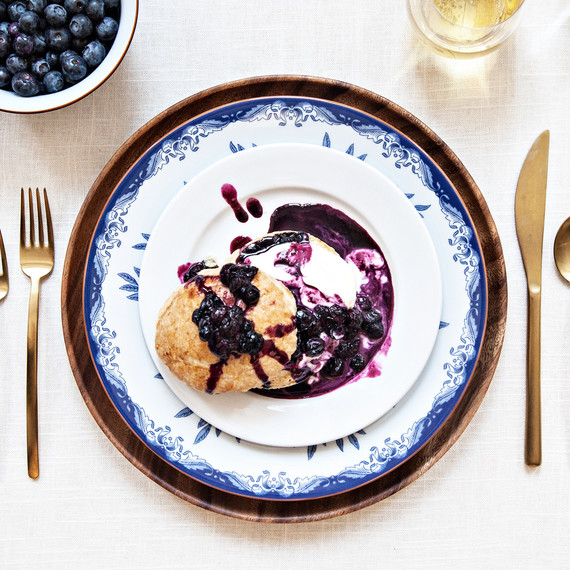 To register for china or not to register for china? That is the question that Zola registry advisers are asked on a daily basis. The answer is—it is up to you! If couples love to entertain, fine china is a fantastic registry option. For those on the fence, there are a few ways to incorporate pieces that last a lifetime into your tabletop. Try taking a traditional registry gift, and freshening it up. Couples don't need to register for an entire set of china, but they can creatively mix and match styles and sets at varying price points for a combination that is unique and representative of their personal taste. Here are a few ideas to help master the high-low tabletop mix.
Rustic Meets Traditional
Wood is like the little black dress of a dinner table; it matches any color and style. A rustic wooden backdrop, like the
Acaciaware Round Charger
($68, set of 4), pairs nicely with a vibrant pop of color, like the traditional
Rórstrand Dinner Plate
($22), and a simple white salad plate from
Bia Cordon Bleu
($28, set of 4). Wood even lends itself to gold glam flatware!