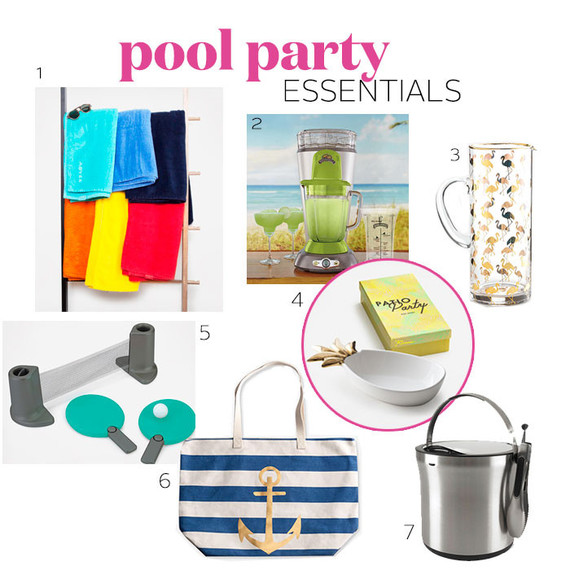 This summer has been a slow boil, and it's only getting hotter! Make the most of this heat wave by planning a not-yet-the-end-of-summer pool party. Find a pool (or beach, lake, or watering hole), grab your friends, and add these pool party essentials to your registry—you'll be sure to enjoy them for years to come.
1. Abyss & Harbidecor Ocean Beach Towels

The only beach towel you will ever need. This bold and bright beauty is made of 100% Egyptian Cotton, which makes it super soft and perfect to dry off. Plus, the bold color is easy to spot at the pool or on the beach ($180)!
 
The A to Z of an Amazing Wedding Registry