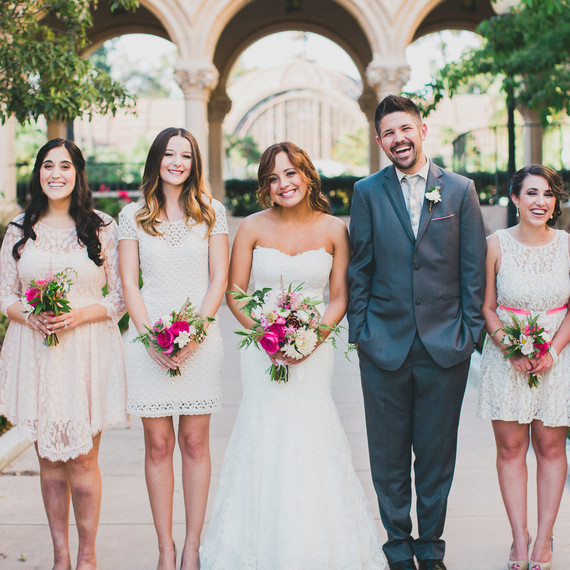 As weddings become less traditional, more women are opting for a co-ed bridal party. It's the perfect solution for a bride who wants her brother or best guy friend by her side on the big day. An "honor attendant," or a "man of honor," takes on the maid of honor role with differences in duties and dress. A male bridesmaid is usually called a "bridesman" or a "bride's attendant." Here, we break down how to flawlessly incorporate your man of honor into your bridal party. 
Make Him Feel Comfortable  
Even though you're close with your man of honor, he may feel awkward taking on the nontraditional duty at your wedding. Melissa McNeeley, an event planner at Events by Melissa McNeeley, suggests asking him how to make the experience more comfortable and fun. Listen to his insights about everything from the bachelorette party to the processional, and make sure to avoid placing him in any unpleasant situations. 
McNeeley also recommends asking your bridesman what he can bring to the table, whether it's a game for the bridal shower or a wardrobe idea. The gesture will show your appreciation and make him feel included in the festivities. 
Bridal Shower Games That Are Fun To Play