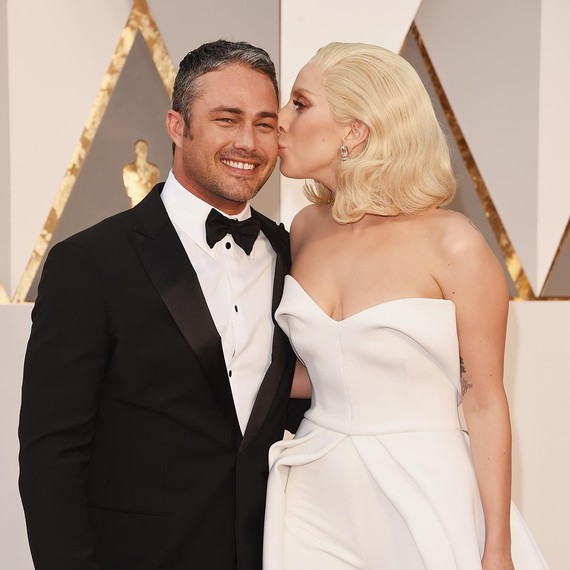 If you expect Lady Gaga's wedding to be over-the-top, you'll be wrong, says the singer. "We are not planning anything that is worth writing about," she recently told Ryan Seacrest of her upcoming wedding to Chicago Fire actor Taylor Kinney, describing the big day as "family-style."
It certainly sounds like a family effort! Gaga says all the women in her family are involved. "I think if I wouldn't let my mom do this with all of us and my family—I think if I would of denied the women of my life the planning of the wedding they would probably kill me," she joked. "I have all the help in the world in a way!"
Gaga is famous for celebrating individuality, so when planning her wedding, it only makes sense that the "Born This Way" singer would reach for her roots. And involving her relatives may not be the only way she's incorporating her heritage.
The two are reportedly planning a destination wedding in Italy. "She wants to celebrate her heritage, so they're looking at places in the Italian countryside," a source close to the singer told Page Six. "She wants a big Italian wedding."