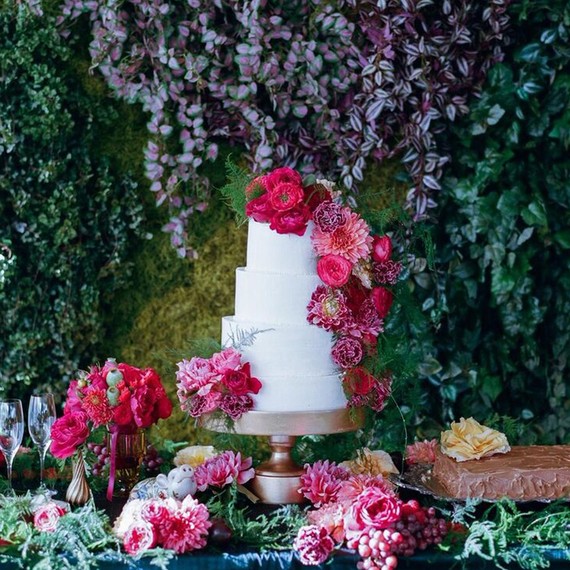 Whether you want a wall of pink peonies or a colorful assortment of varying blooms, creating a flower wall is a surefire wow factor. You can also adorn succulents or bougainvillea to an existing wall or hang a greenery chandelier for a more understated look.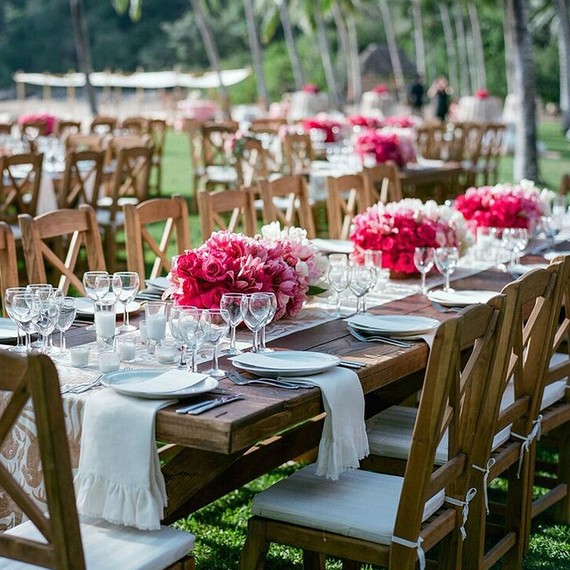 Ombré centerpieces are a pretty and simple way to upgrade your tablescape. This looks especially beautiful when they are placed down the center of the table, almost like a runner.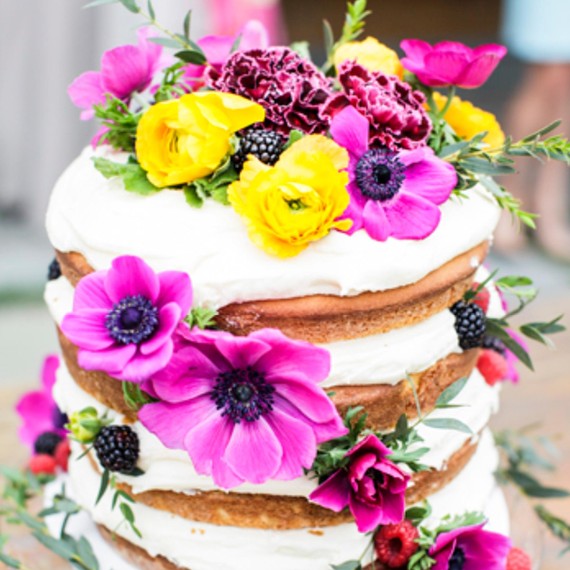 Try decorating naked cakes with bright, vibrant colors to create an interesting juxtaposition on your dessert table. To make it even more fun, use edible flowers. Or you can freeze flowers into ice cubes or sprinkle them over a beautiful fresh salad to add a pop of color.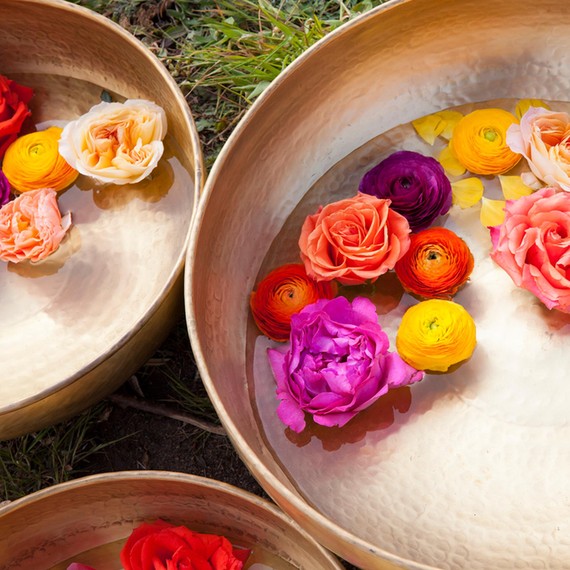 Floating florals and candles in a pool sounds a bit cliché, but there are ways to make it feel fresh. Try using an oversized brass bowl with floating yellow peonies.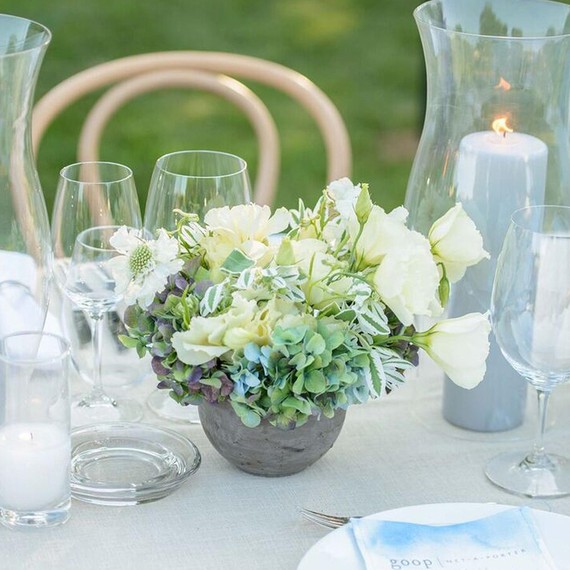 Large floral pieces aren't always necessary to create a statement. Sometimes, it is the smaller details that make the biggest difference. You can use smaller arrangments as centerpieces, for example, or use blooms as a napkin treatment. A lush white peony or a simple maiden hair fern works well.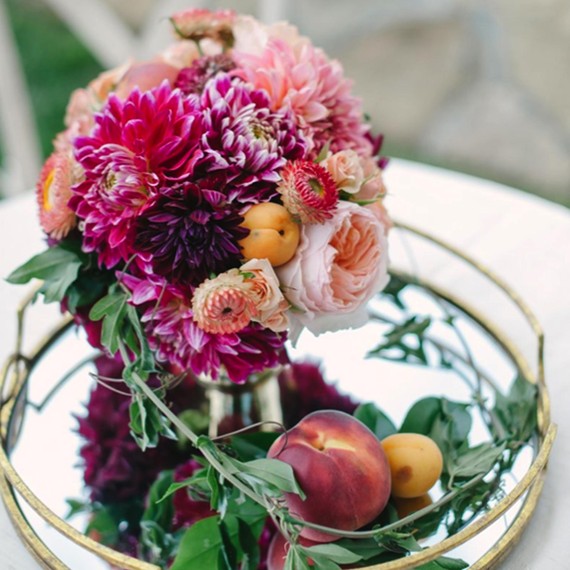 Pair single flowers with fresh-cut fruit or berries for a more rustic, organic vibe.
See Wedding Fruits and Vegetables Centerpieces