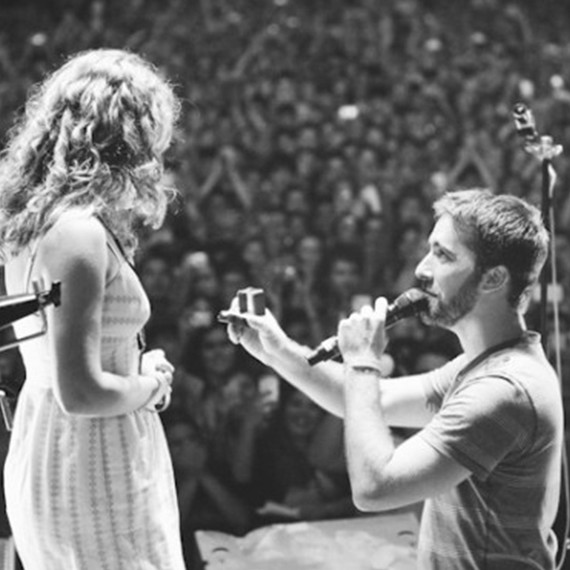 Concert Proposal
Going to a concert is a great date for a couple—you're standing close, dancing, and rocking out to your favorite songs. Add a proposal in the mix and the night couldn't get more romantic!
If it's a cover band you're seeing, reach out to them in advance of the concert, let them know your proposal plans, and ask if they will cover a song that means a lot to you as a couple. Talk to the venue and ask if you can propose on stage during or after the concert. 
Your concert proposal doesn't have to happen only at a small concert. Don't be afraid to dream big. One Direction once helped a man propose on the big screen at their concert!