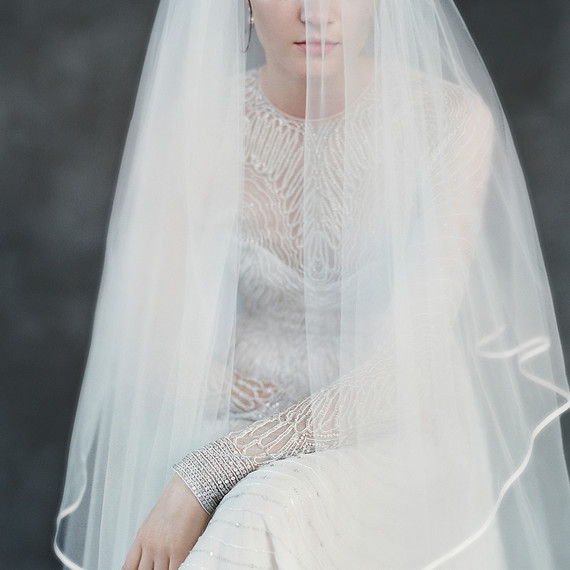 There are no strict rules when it comes to wedding-day jewelry because, let's be honest, you can't go wrong with diamonds. However, if you plan on wearing a veil, you'll need to be strategic when choosing your earrings.
For example, if you chose a cathedral length veil, a long earring, a long drop, or dangle earring would be a good choice. The long earring will complement the long style of your veil—makes sense, right? 
You'll also want to take your facial structure into account. If you have a round, square, or heart-shaped face, a long earring and veil will help to elongate your face. If you are someone with an almond or diamond-shaped face, try an earring that fans with an elbow length veil to emphasize your bone structure. If you have an oval-shaped face, you can pretty much wear it all; get edgy with ear climbers or wear a traditional diamond stud with a fingertip-length veil. 
To help inspire your own wedding veil-and-earrings combo, we rounded up a few of our favorite pairings!