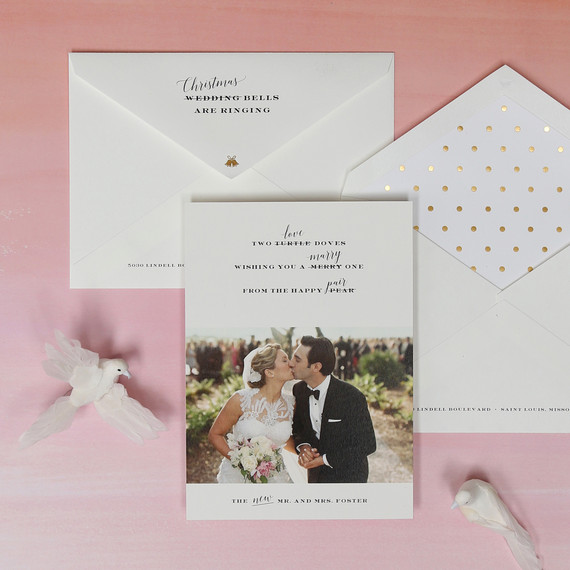 Newlywed Holiday Cards
I'm a big Cheree Berry stationery fan—and so is the rest of the Martha Stewart Weddings team! We featured Cheree's wedding a while back, and it's always been one of my favorites. And we've collaborated with her and her team on so many fun stationery projects including an amazing Breakfast at Tiffany's-inspired wedding and a tennis-themed celebration!
So, of course, I'm loving her latest creation: this newlywed Christmas card! From the cute polka dots to the fun copy, this is such a cute way to send well wishes to your friends and family this holiday season.