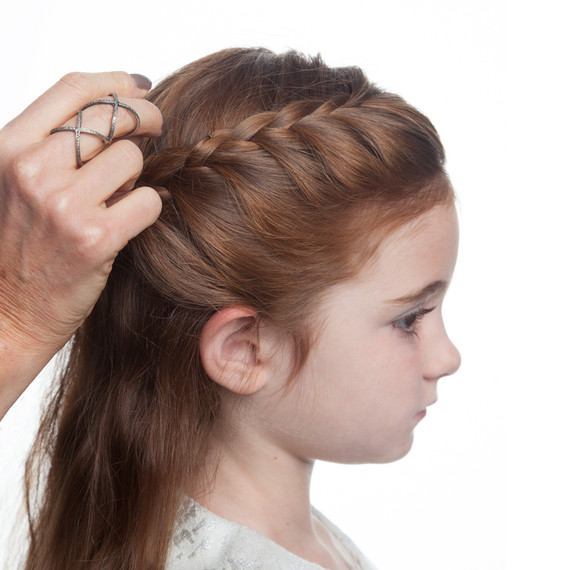 HOW-TO
1. Wash hair, adding detangler or leave-in conditioner to eliminate any snarls.
2. Using your fingers, run styling mousse through wet strands. This product is good for curly hair, but it is also good for fine hair, lending it volume, making it more pliable for braiding, and increasing its ability to hold the style over a longer span of time.
3. Part the hair on the side and pull it back, adding a bit of styling gel to control the baby hairs around the face. 
4. First working on the left and then the right, French braid the hair. The two braids should eventually meet in the middle at the back of the head.